Gift a Fragrance Perfectly Matched to their Personality
By Mona Butler
Consider your lover, your friends, or your family for a moment. What could you get them that feels intimate and personal, which lets them know you see them and who they are? A unique perfume carefully selected based on their personality is an excellent way to express your deep appreciation. There is sure to be a delicious scent meant to be a match made in olfactory heaven waiting to be discovered.
 Freshness of Fields and Forests
A fresh scent often includes citrus in its notes. It is not heady or forceful and leans towards being a clean, zesty, and green scent. If you are thinking of someone who reminds you of a dewy spring morning, then one of these may be for them.
A Different Type of Soft Concoction 51 is fresh but also warm and ambrosial. Its top notes are of yuzu, its heart notes are cardamom, and it ends with sensual notes of white musk and patchouli.
Kush Tomboys & Champagne is fresh and androgynous, with some woody, masculine leaning notes. Its top notes are of pomelo and kaffir lime. Its heart notes are cannabis leaf and champagne, and its base notes are of white breu branco and ambergris.
 Sensual perfume is alluring. Its deep, heavy scent often has spicy notes to it. It is also often warm. Think carefully about the person you are shopping for. Do they embody a dimly lit room and soft, candlelit conversation? Then read on.
Dripping Nectar Concoction 15 is an intoxicating blend with fruity notes. Its top notes are apricot, its heart notes are of white pepper, and the base notes are of osmanthus.
Soft Core Concoction 37 is another fruity, sensual blend. This warm perfume's top notes are peach, grapefruit, and orange. Its heart notes are of creamy coconut and white magnolia, and its base notes are of tonka beans, saffron, and tobacco.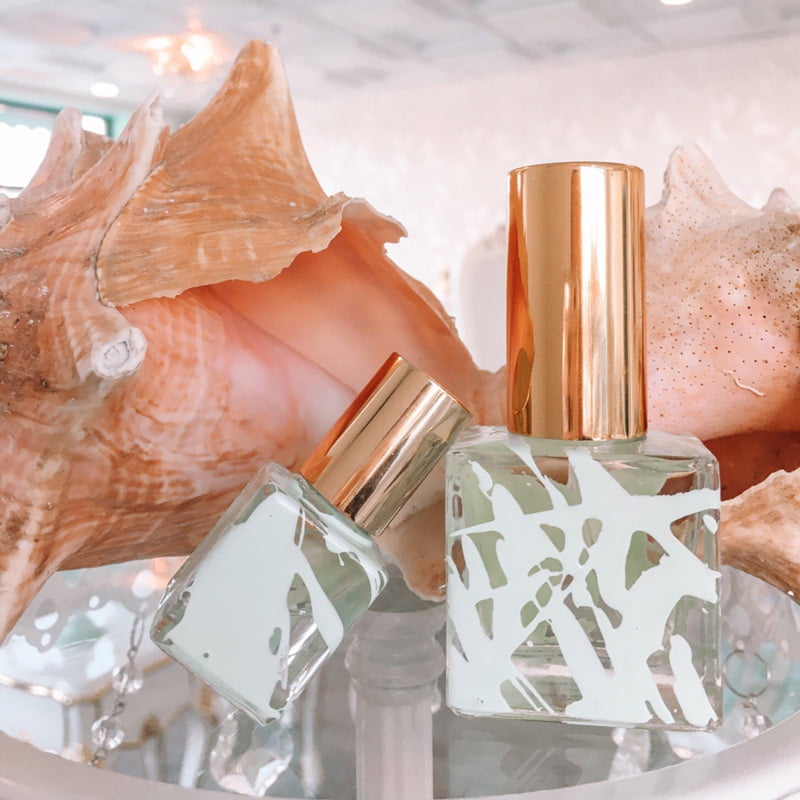 An ethereal scent can be many things. It all hinges on what kind of otherworldly it seeks to inspire. There could be some spicy, some sweet, some zest, or some freshness, but it is always alluring. Imagine feminine and sweet but with the impression that they may be a mythical creature in disguise; therefore, slightly intimidating in their own particular way.
Peculiar Pink Fruit Concoction 26 leans the way of delicious and sweet, with a seductive edge. Its top notes are of pink peppercorn, and heart notes are of pink lotus. Vanilla and Indian Mysore Sandalwood round out the base.
Where the Mermaids Lay is the epitome of ethereal fragrance. This fresh scent brings to mind secret coves and ocean breezes. Its top notes are of cucumber and white grapefruit, its heart notes are of heliotrope, and its base notes are of seaweed and driftwood.